Same-Day Service Available! Call Now! (916)716-2108


Sac Junk is a locally owned and operated junk removal service company (not a franchise or chain). Sacramento Junk removes any non-hazardous unwanted items from your location. We offer a no obligation estimate and will customize to suit your particular needs. We understand that not all Jobs are created equal. Sac Junk recycles as much as 60% of the materials that we remove. We try to donate or recycle as much as we can. Sac Junk is one of the largest Hauling services in all of the greater area.  Call Now to Book your  appointment (916) 716-2108 or Book online for all your Junk removal needs.
Save 5% when you pay with cash*
*Can't be combined with any other discount or promotion. 

Residential or Commercial …We service everyone!
REO/ Foreclosure clean out
Trash Removal
Office Clean Outs
Furniture, Cubicle, Desk, Computers
Appliances Removal
TV / Monitor Removal
Construction Waste Removal
Wood, Plastics, Metal Removal
Green Waste Removal
Hauling Service
The SacJunk Advantage
Lower prices

than the big nationwide companies because we are not a franchise.

Locally owned and operated.

Upfront pricing and no hidden fees.

Sacramento's most competitive hauling rates.

On-time, uniformed & Clean cut staff.

Larger Trailer than the competition and lower price = More Bang For Your Buck!

Save time and save your back, We do all the lifting and loading.
SacJunk is a Eco friendly company. We try to Recycle as much of the item that we take in. From donating to sending items to the recycling yard, you can count on Sac Junk to do its part to keep the earth a clean place. So if you are looking for trash removal, garbage removal,junk hauling service, rubbish removal, junk removal, appliance removal call Sac Junk Now!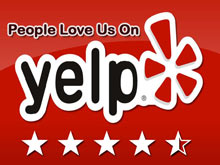 Sac Junk services the greater Sacramento area including Davis, West Sacramento, Sacramento, Folsom, Antelope, Roseville, Rocklin, Granite Bay, Lincoln, Elk Grove, Rancho Murieta, Citrus Heights, Fair Oaks, Carmichael, Rancho Cordova, Natomas,  North Highlands, Orangevale, Wilton, Del Paso Heights and beyond.
Junk Removal