Residential or Commercial …We service everyone!
Full Service Junk Removal
REO/ Foreclosure clean out
Trash Removal
Office Clean Outs
Furniture, Cubicle, Desk, Computers
Appliances Removal
TV / Monitor Removal
Construction Waste Removal
Wood, Plastics, Metal Removal
Green Waste Removal
Hauling Service
Spa / Hot tub Removal
We take all non hazardous items
Debris removal service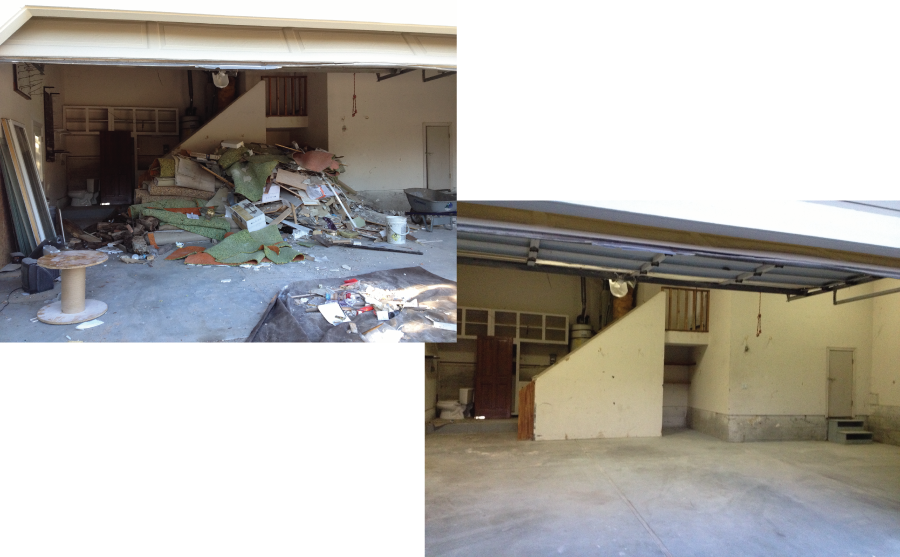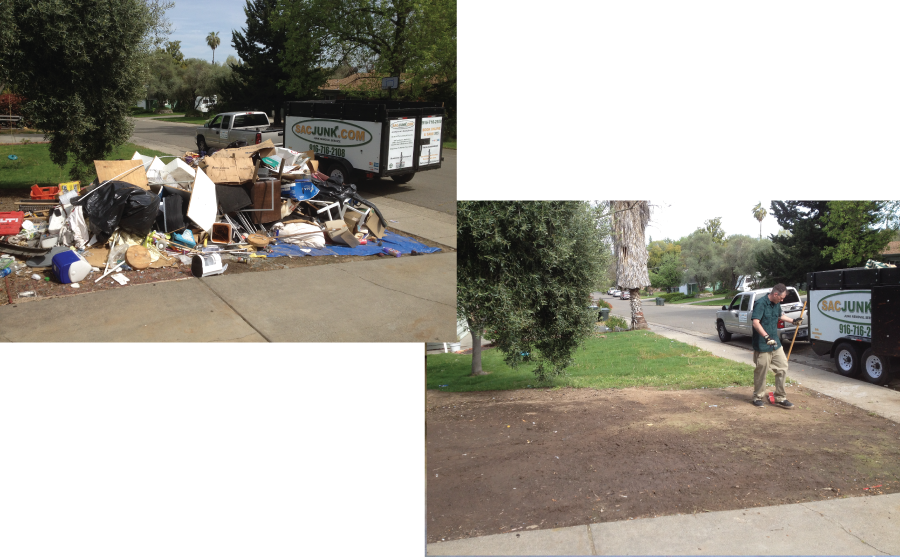 Lower prices than the big nationwide companies because we are not a franchise.
Locally owned and operated.
Upfront pricing and no hidden fees.
Sacramento's most competitive hauling rates.
On-time, uniformed & Clean cut staff.
Larger Trucks than the competition and lower price = More Bang For Your Buck!
Save time and save your back, We do all the lifting and loading.
Cash discount available.
Let us help you out in time of need.
What we take and don't take
Furniture
All Home or office Furniture, Sofa, bed, dresser, patio, desk, recliners, chairs, tables…
Appliances & E-Waste
Refrigerator, washer & dryer, dish washer, freezers, bbq, TV, printer, computer, water heater, auto parts, all household & commercial electronics
Green waste
Tree branches, bushes, yard clippings, logs, cut down trees, leaves, if you can grow it … we can take it
Spa / Hot tub
Above and below ground spa & hot tubs
Construction debris & General Trash
Construction / Demo debris. All general trash & garbage
Chemicals
All house hold & industrial chemicals. Liquids or powder form.
Paint
Latex paint, oil based paint and any other types of paint
Propane tanks
Bbq propane tanks, small camping propane tanks
Fluorescent light bulbs
All types of fluorescent light bulbs
Households have selected Sac Junk
Average rating:
5 reviews
Nov 25, 2017
I will use them again if I need junk removal
I used the online system to book an appointment and promptly received a text confirming a time. The guys called about a half hour out and were very efficient and polite. I will use them again if I need junk removal.
Nov 25, 2017
Incredibly friendly and professional to deal with
Sac Junk was incredibly friendly and professional to deal with. I called for a quote and they were honest with me. I called to schedule a pickup about 3 days in advance for a lot of furniture to be removed/dumped from my house (we were moving out of the area and getting rid of a lot). They arrived when they said they would, were friendly, worked REALLY fast (I was shocked at how fast they moved, actually), and even came back when I realized after they left that I forgot to have them grab an old refrigerator. I saw the reviews about other haulers on Yelp about people being shady or stealing things. I did not get that impression from the three guys that showed up to my house.  I'm no longer in the area, but would definitely recommend them to anyone In Sac! Great work!
Nov 25, 2017
I need to rave about this business once again
I need to rave about this business once again.  Last summer, we had to call Sac Junk out several times as we were cleaning out a large home.  Alonso responded immediately and sent out a crew within a day--two, at the most.We had two floods this past rainy season in our own home.  I contacted Alonso, and the crew came out several times as we continued repairing the damage.  These guys are outstanding--professional & reliable.  They even swept up after removing the junk.Sac Junk provides the best customer service of any--I repeat:  ANY--business I have dealt with.  They're a great, great business.
Nov 25, 2017
Great experience!!
Great experience. Two friendly, professional young men came to my house to pick up some random stuff that needed to be hauled away. They were friendly, fast and efficient. Plus, I felt like the hauling fee was reasonable.
Nov 25, 2017
Great service
Overall I has a very pleasant experience with Sac Junk  last week when I needed removal my sofa bed and recliner! This is the only company in Sacramento that has realistic price ranges for people on a tight budget!Trust me when I say I literally called every junk removal company in the whole Sacramento area to make sure I wasn't getting ripped off and I'm extremely happy I did my research! Every estimate I was given for removal of these two small items of mine was above $250+ which left me flipping speechless! I came across Sac Junk via Yelp and me just say I paid under $100 and they even went the extra mile with great communication and customer service! I also like the fact you can schedule an appointment on their website. Highly recommend!